"BRINGING PEOPLE FACE TO FACE
WITH THE PRESENCE OF GOD"
"I am come to send FIRE on the earth; and what will I, if it be already KINDLED" (Lk 12:49)
"Did not our heart BURN within us, when He talked with us on the way & He opened to us the scriptures?" (Lk 24:32)
"Who makes His angels spirits and His ministers a FLAME OF FIRE" (Hebrews 1:7)
"For our God is a CONSUMING FIRE" (Hebrews 12:39)
"Not by might, nor by power, but by my Spirit says the Lord" (Zechariah 4:6)
Welcome to REVIVAL-FIRE CHURCH Website!
May the fire of God bring revival into your heart as never before! It is our desire to impart REVIVAL-FIRE where ever we are...even in Cyberspace!!!
SERVICE LOCATION & TIME:
320 BLANKS ST. KERRVILE, TX 78028
MONDAYS @7PM CST
Services are being streamed live on our YouTube Channel during service times.
Services can be viewed live or also at a later time by clicking this button:

God IS love...that will never change. His People on the other hand MUST change & become MORE like HIM. Most of the corporate "Church" has been lulled into a deep sleep & is no longer able to see & discern the way things truly are. Churches have essentially become "bless me clubs" & "entertainment stations" where people donate an hour or 2 of their time to god as "religious service", only to return home, the same condition as when they left...living a merely "religious life", with NO true passion or intimacy WITH God.
a GREAT shaking has started. God is beginning to shake everything that can be shaken. HE has put down a dividing line & is challengING pastors, leaders & individuals all over the world, to choose. They will either break off their pride & humble themselves completely before Him, or they will continue with their own programs\agendas & suffer the consequences. The time for "playing church" is over. To continue to do so, will have disastrous results.
God has poured out His AWESOME loving presence upon His people for many years NOW & His people have FOR THE most PART ONLY embraced His move as A Holy Ghost "party". his Intention was to catch His people's attention, but His greater purpose WAs to prepare HIS PEOPLE for the time ahead. we are now entering that time & will NEED His presence & the ability to quickly hear His voice in the days ahead & walk a life, as hIS PEOPLE did in the book of Acts.
GOD IS SPEAKING REVIVAL TO HIS PEOPLE & A STRONG PROPHETIC WORD IS POURING OUT TO "HE WHO HAS AN EAR".
REVIVAL-FIRE CHURCH HAS A MESSAGE BLOG.
TO GO TO THE BLOG, PLEASE

REVIVAL-FIRE CHURCH'S YOUTUBE CHANNEL:

THOSE WHO GOD SENDS TO US ARE CHANGED...THEIR HEARTS ARE NEVER THE SAME AGAIN! THEY SAY GOODBYE TO THE OLD RELIGIOUS LIFESTYLE, AS GOD SATURATES HIS PEOPLE WITH HIS LOVING PRESENCE
EXPERIENCE DIVINE ENCOUNTERS WITH THE TRUE & LIVING GOD. BE TOUCHED WITH GOD'S PASSION, POWER & PRESENCE. FALL IN LOVE WITH JESUS LIKE YOU NEVER HAVE BEFORE!
COME & EXPERIENCE THE LIFE OF GOD!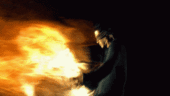 GOT FIRE???